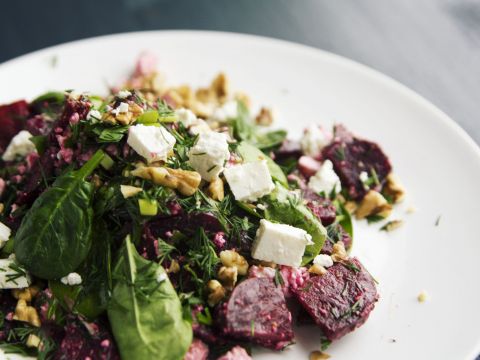 13 Nov

Cold and Warm Paneer Salad- For Lazy Sundays

For Cold Beetroot and Paneer Salad- Mix beetroots, Dil, Fresh Basil leaves and Kaurs Paneer in a bowl. Add your favouire dressing and top it up with some walnuts for that extra crunch.

For a warm salad-Saute some garlic in a pan. Add salt, paprika powder and turmeric for flavour. Then toss in some Paneer cubes along with chopped leeks or spring onions.